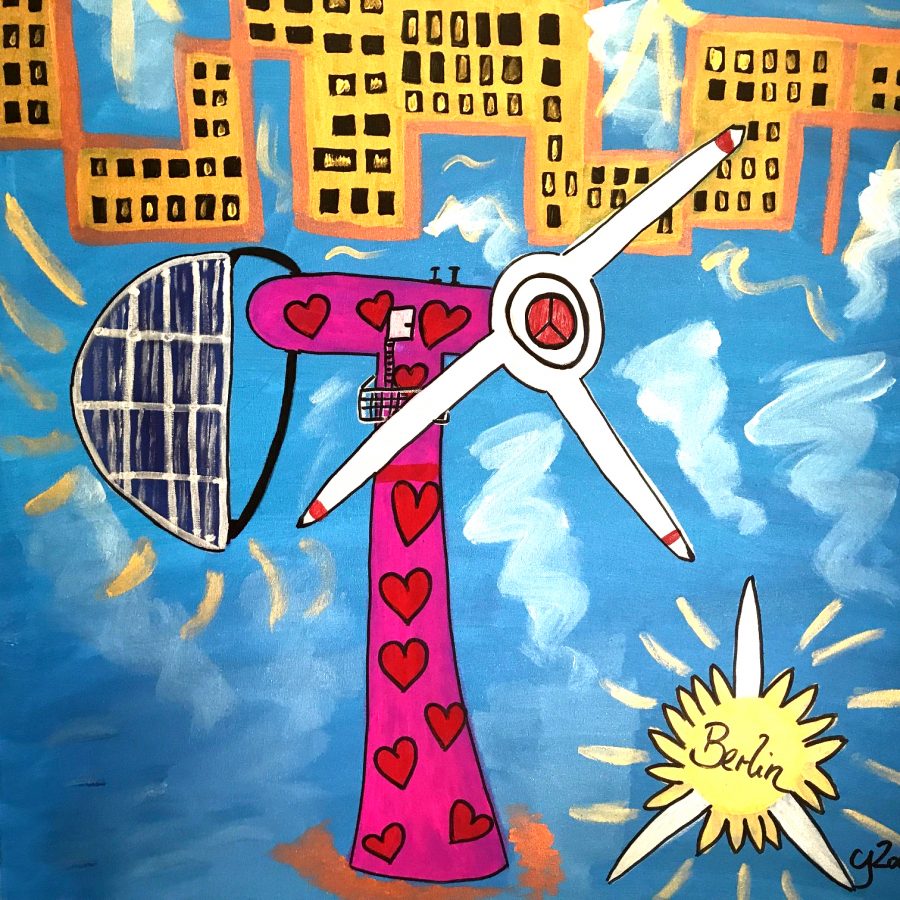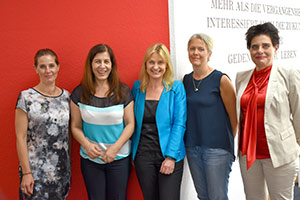 Input by:
Nadine Gottschalk, Tülay Öger, Maria Reinisch, Katharina Thiele, Annegret Agricola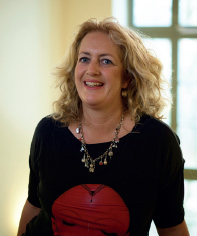 Artist:
Carolin Schaible
Renewable Energies – an important topic, especially nowadays.
The talks with experts focused on the intelligent utilization of renewable energies. My vision for the picture was to combine different renewable energies. Here: Wind and solar power with a wind turbine and a solar plant. But the space is limited as well. Why so colorful? Because colorful is my favorite colour. Life is grey enough. My motto is: Life is as colorful as you dare to paint it.