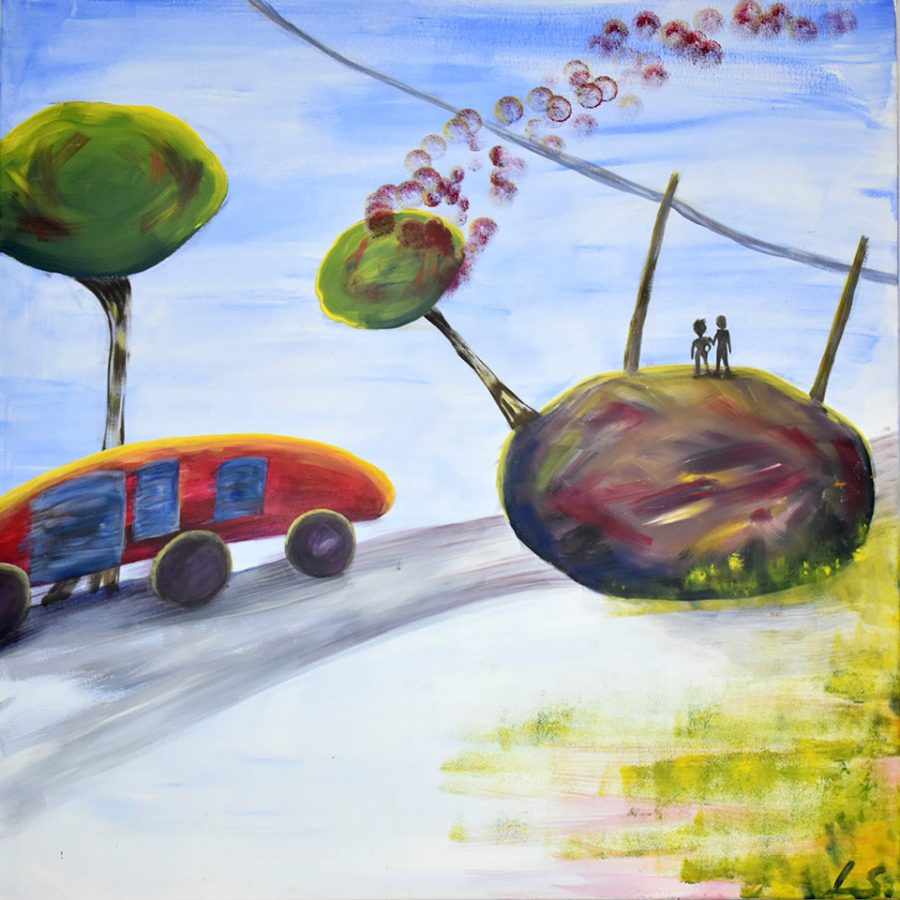 Input by:
Claudia Wininger, Edgar Terlinden, Sven Weickert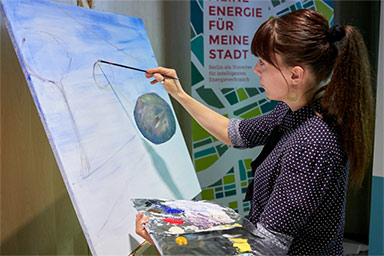 Artist:
Leona Bellinda Schröder
Humanity, Environment and Technology in Harmony.
The focus of the picture and the talks with experts was the human. He tries to establish an equilibrium between ecology and economy. By using an energy cell as central and all-managing storage unit there is always an optimal balance between demand and supply of energy.